Honest.  Wholesome.  Quality.
We start with fresh herbs, fresh vegetables, finest cuts of meats, everything made from scratch and with lots of love. Whether the food is made on site or dropped off, we focus on the best experience that will leave you and your guests in awe.
New Zealand rack of Lamb, rubbed with the perfect amount of fresh herbs and spices. Perfectly cooked to a beautiful bright pink/med rare. Rested and sliced into individual pops and served with a Fresh mint chimmichuri or chipotle raspberry sauce for dippins.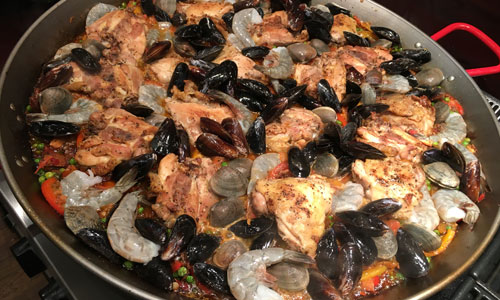 Authentic Spanish dish of rice, saffron, chicken, shellfish, chorizo, peppers and peas prepared and served in a large shallow pan. The authenticity and layers of flavors will forever be in your memory… always wanting more… tasting the love.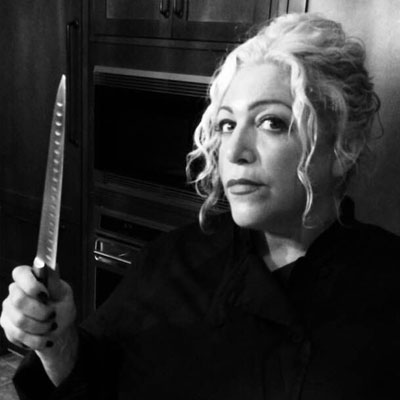 I have been cooking for as long as I can remember. Growing up in an Italian family everything was made from scratch, the freshest ingredients and made with a lot of love.
My memories were either standing on my "special" stool at my very own "special" pull out cutting board in the kitchen or gathered around my Nana and Papa's dining room table surrounded by family.
My greatest influences in the kitchen were generation taught, strong, influential Italian women; my Great Grandma G, my Nana and my amazing Mother. They taught me everything from making Sunday Sauce, Leg of Lamb slow cooked on a rotisserie, homemade breads, fresh herb dressings and so much more.
From there, I have spent 30 years of my life combining my experience and love for all things culinary. I love creating memories for my clients and being transported back to my childhood, where family, friends and amazing food will be remembered always.
Thank you for taking a moment to check out our page. All Things Fabulous wants you to be the host and not worry about anything except having a great time with your guests. We look forward to creating memories with you.